Le Ann Dunne, CBR, CIPS, MRP, SFR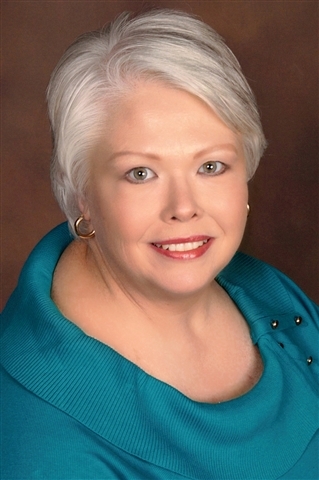 Cell: 319-430-1187
Office: 319-887-7326
Email Address: leanndunne.realtor@gmail.com
Website: www.talktoleann.com
TURN YOUR REAL ESTATE DREAM INTO REALITY! I have focused my real estate practice on residential and commercial real estate for 15 years. As a native Iowan, I have extensive knowledge of the area and my attention to detail makes me a genuine asset to my clients. This ensures the purchasing or selling of a home a rewarding and positive experience for everyone involved, most of all- YOU! As an avid world traveler, and being fluent the in Spanish language, I add a huge appreciation for cultural diversity to my list of attributes.

My designation from the National Association of REALTORS® (NAR) as a Certified International Property Specialist (CIPS) sets me apart from my real estate colleagues in Iowa. My experience in working with international clientele from across the globe will benefit you whether you are looking to relocate to the U.S. or are seeking opportunities abroad.

As an award-winning and experienced REALTOR®, you will find me to be a strong negotiator. I bring to my clients a refreshing, personable and straightforward attitude backed by tried and true real estate knowledge. I am always ready to help my clients make the purchase or sale they have been contemplating a reality.

REPEAT AND REFERRAL BUSINESS has been a major part of my success. If you're selling single family homes, condos, farms, acreages, investment properties or needing to relocate, call me to put my team and I to the task. We will be your partner to complete the transaction with integrity, efficiency and professionalism. My team and I are hard-working with a no-nonsense approach that you'll enjoy working with over and over and gladly refer your family and friends.

I am nationally recognized as an advocate for the military and veteran community. As a designated Military Relocation Professional (MRP) from the NAR; I bring enhanced skills to assist our military community. My dedication to the military has afforded me the opportunity to found Wreaths Across America in Johnson County and also found of the Iowa Troop Pantry, an organization which has sent over 10,000 pounds of supplies to our deployed.

It has been humbling to be recognized by the United States Marine Corps by receiving the Commandant Pin, U.S. Army Patriotic Civilian Service Award (5th highest honor received by a civilian), State of Iowa Governor's Volunteer Award, and the Iowa National Guard Bravo Co. 1-133rd Operation Enduring Freedom award. This exemplifies my dedication to service of the military and veteran community. I am always honored to and enjoy working with military and veteran families as they pursue their dream of home ownership, relocation, or when it is time to downsize.

I am a certified short sale specialist, having been certified as a Short Sale Foreclosure Resource (SFR) form NAR. Our team takes pride in maintaining our clients' discretion and dignity during their challenging times. Having had extensive industry training, my team and I are constantly keeping abreast of the ever-changing lending and governmental regulations that are associated with the short sale sector of my real estate practice. My unique short-sale system has allowed me to successfully expedite the best possible outcome for 50+ short sale clients, working with lenders from the local to national level.

Customer service and ethics are my priority. My team will always go the extra mile to help you meet your goals in relocating to the U.S., moving abroad, making a military move, securing a home using your veteran benefits or navigating a short sale. Providing support every step of the way during the real estate transaction to make it as comfortable as possible for buyers and sellers is what I strive to do for every customer. SERVICE IS WHAT COUNTS!

My Motto To Live By
"Success comes when you give to your fellow human…a little more and a little better. I am believer in paying it forward by living life not just by words, rather living by deeds!"

Feel free to reach out anytime. I look forward to hearing from you.